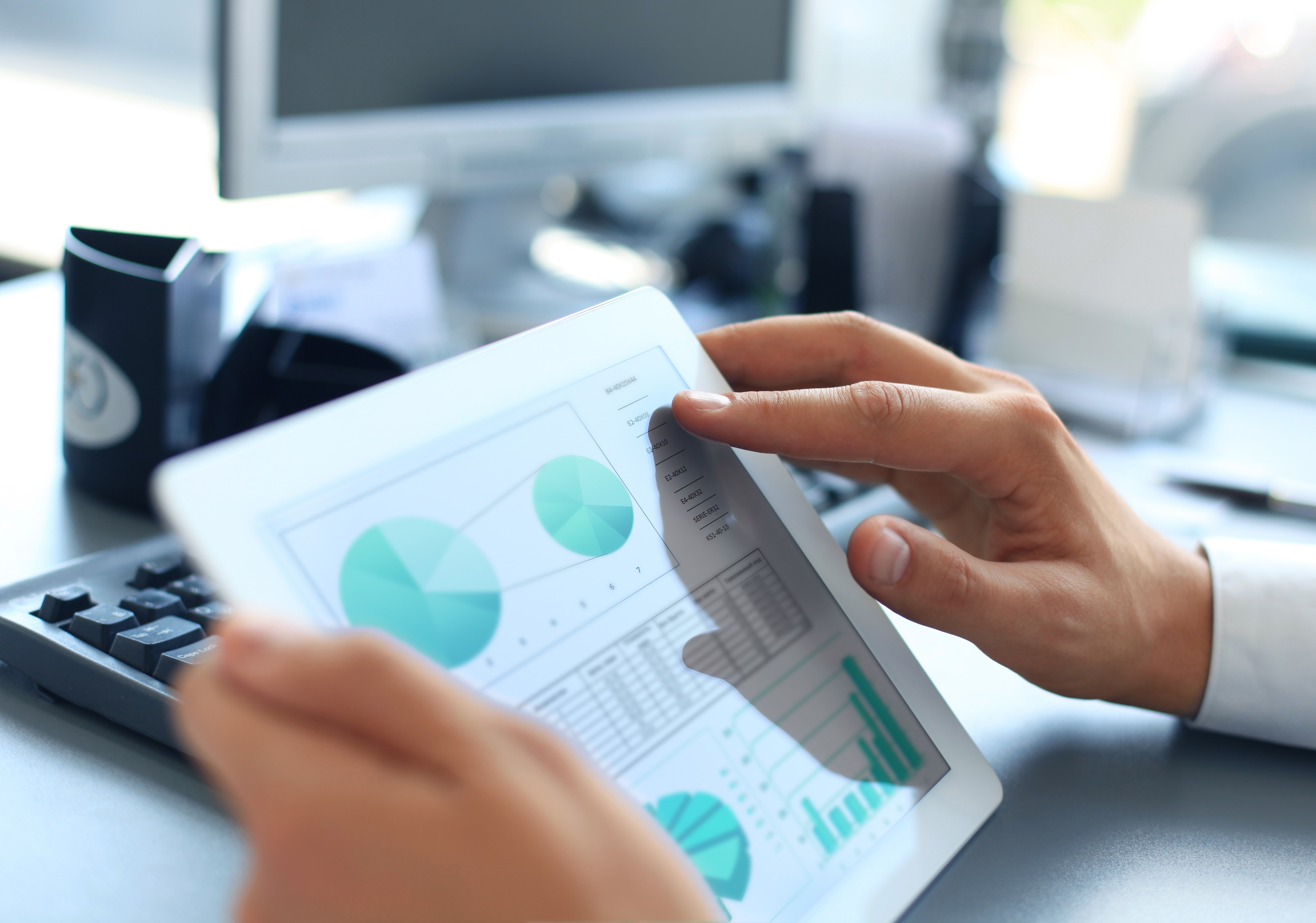 Unfortunately, for recruiters and HR teams across the country recruitment isn't getting any easier. Advertising channels that once regularly produced results are becoming increasingly unpredictable in performance and negatively impacting key hiring metrics. With a rapidly evolving candidate market it's never been more important to be able to track, measure and interpret recruitment data with speed and accuracy.
To stay ahead of the curve and make meaningful, pragmatic decisions you need access to intelligent information that's simple to digest.
In this article we take a look at Talentvine's key reporting features and how those features are helping HR teams to learn, adapt and improve their recruitment process and performance.
1. Applications by Day

If you're responsible for leading a team of recruiters then managing your teams output is an ongoing priority. The ability to understand employee workloads and effectively delegate tasks is key to optimising performance and maintaining high level of productivity.
With that being said, how long does it take you to determine how much time should be allocated to candidate screening? With Talentvine it takes seconds.
The "applications by day" tab located within the reporting suite gives both leaders and users instant insight into how much candidate screening is required for the day ahead.
2. Application by Source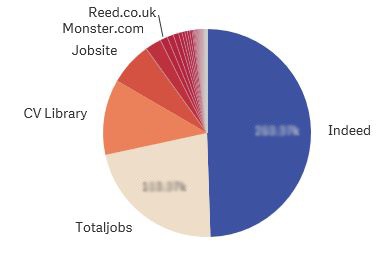 Do you know which advertising sources are delivering the bulk of your applications?
The "application by source" tab allows you to easily review advertising performance for each of your vacancies. With a click of a button you can analyse performance on a campaign by campaign basis or collate all data into one central report to clearly visualise overall advertising performance.
When used in conjunction with "hire by source" (feature 10) users are able to easily build a picture of which advertising channels are most efficient for the business.
3. Applications by Stage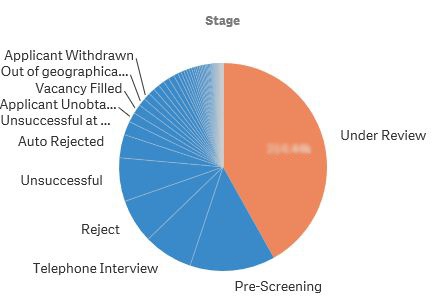 It's always a great feeling when an advertising campaign goes to plan. Your team have written an engaging job advert that's subsequently attracted a diverse range of highly qualified candidates.
However, occasionally those once great applications don't turn into hires. So, what do you do? Re-advertise, try again and hope for the best? The savviest recruiters rely on their data to unveil blind spots and paint an accurate picture of where a campaign has gone right or in this case, wrong.
The "application by stage" feature provides a clear breakdown of the recruitment stages allowing you to spot and react to bottlenecks before they become an issue allowing you to maintain a great candidate experience and make that all important hire.
4. Applicant Heat Map

If like most companies you use job boards to attract applications then you're probably familiar with how job seekers search these sites for roles.
One of the most critical searches for job seekers is of course 'location'. Typically searching within a radius of their postcode job seekers are able to identify relevant opportunities within a commutable distance.
For recruiters the first sight of an applicants location is on their CV. When screening through applications recruiters may start to spot geographical trends. These observations could help recruitment teams to strategically post advertisements in candidate dense locations to optimise advertising performance. Unfortunately this information is time consuming and difficult to map across multiple locations.
With the applicant heat map tab users can easily identify high or low candidate density locations making data-driven decisions on which geographical locations to target in future advertising campaigns.
5. Application Workflow Drop off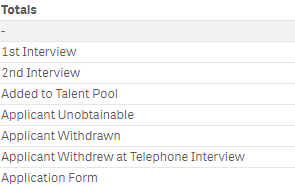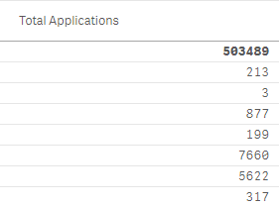 Providing an engaging candidate experience is a high priority for most HR teams and rightly so. In a wildly unpredictable market CE is one of the few variables we can (almost) completely control.
The "application workflow drop off" tab allows you to understand what candidates love / don't love so much about your recruitment process.
These key insights are helping HR teams to proactively amend and improve the candidate experience ensuring the best candidates make it the whole way through the recruitment process and into your workforce.

A common pain point in the candidate journey is communication. Lengthy communication gaps between each stage can impact even the greatest hiring process. For most businesses this is a quick fix that can dramatically improve drop off rates. Why not set up an automated email between lengthy stages containing employer branding material and track the performance through the workflow drop off reporting feature.
6. Job Board Spend by Source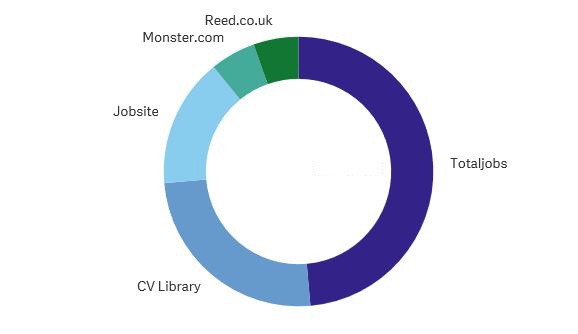 Are you spending more budget than you'd like on advertising? If you find yourself burning through advertising credits at a rate of knots then the "job board spend by source" tab can provide easy, instant access to help you stay on top of spend.
When used in conjunction with other reports such as "applicants by source" & "hires by source" HR leaders are able to determine more efficient advertising formulas without sacrificing results.
And it's not just job boards that can be tracked. There's also the ability to manually add and attribute costs to other hiring sources such as recruitment events and recruitment agencies to give you the most accurate cost matrix possible.
7. Job Board Spend by Application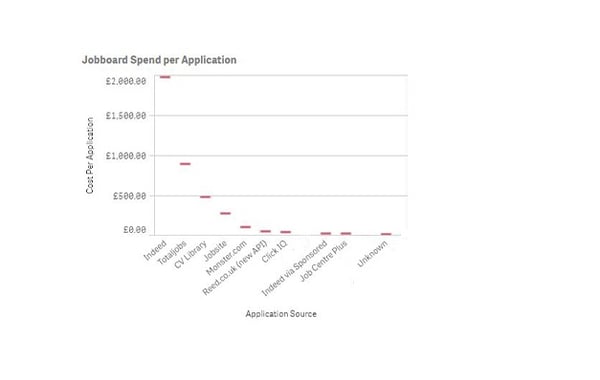 Are you getting the most "bang for your buck" from your advertising budget? The "Job board spend by application" tab is an extension of "spend by source" tab providing teams with an accurate breakdown how much each application is actually costing your business.
8. Cost of each Recruitment Stage

Are you aware of how much each stage of your recruitment process is costing you? The "cost of each recruitment stage" tab has the ability to automatically calculate costs providing you with clear oversight of your spend away from the headache of spreadsheet formulas.
All you need to do is set the wheels in motion by entering key costs e.g telephone interview cost, shortlisting and and interview costs (salary ÷ time taken to interview) and the system does the rest!
9. Interviews Booked

The interview is perhaps the most strenuous part of recruitment. The 'make or break' that dictates whether a candidate is perfect for your company and vice versa.
How do you keep track of how many interviews are booked when you have multiple locations and Recruiters?
Most companies manually record this data on spreadsheets and we all know the danger that comes with manually updating spreadsheets. With the "future interviews booked" tab you're only ever a click away from staying in the loop of upcoming interviews. You can then plan accordingly any further efforts that may be required to achieve the quota required.
10. Hire by Source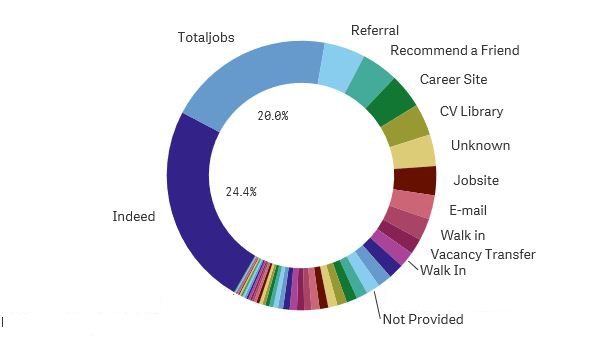 Again, "hire by source" is another metric that is often recorded manually via spreadsheet. For companies that don't have an Applicant Tracking System in place this can be quite a time consuming task.
This useful features allows you to quickly asses and present which advertising sources are performing best for your business.
It's all well and good knowing that 70% of your applications are coming from a particular channel, however what is the conversion rate to hire?
Many of our clients have reduced their advertising spend massively just by simply having the hires by source data available at their finger tips. Potentially you could be spending a large percentahe of your recruitment budget on job boards, when in reality your hires are coming from your own careers site, social networks, employee referrals or Indeed (free). are outperforming your paid sources?
11. Cost & Time to Hire

Arguably the most critical recruitment metrics of all; cost and time to hire are often the first thing senior management want to know.
The "cost & time to hire" dashboard presents you with real time performance. Take a deeper dive into your data and isolate performance by department and time periods to assess which periods in the year are the most lucrative.
The clients that add in not only their advertising costs but also the hidden costs of recruitment will realise their 'true' cost per hire.
Breaking down cost per hire will help you eliminate unnecessary costs, or reallocate resources in more efficient ways.
Time to hire is clearly a critical statistic particularly if you're looking to decrease your time to hire. Ensuring you have an available talent pool ahead of time, providing a great candidate experience, improving the collaboration with Hiring Managers and finally analysing the data will all help to reduce your time to hire.
Conclusion
Individually, these stats provide a fascinating insight into the ever-changing mechanics of applicant behaviour and the recruitment process. When used together, these insights can help you to achieve that extra 10% of performance, efficiency and improvement.
---