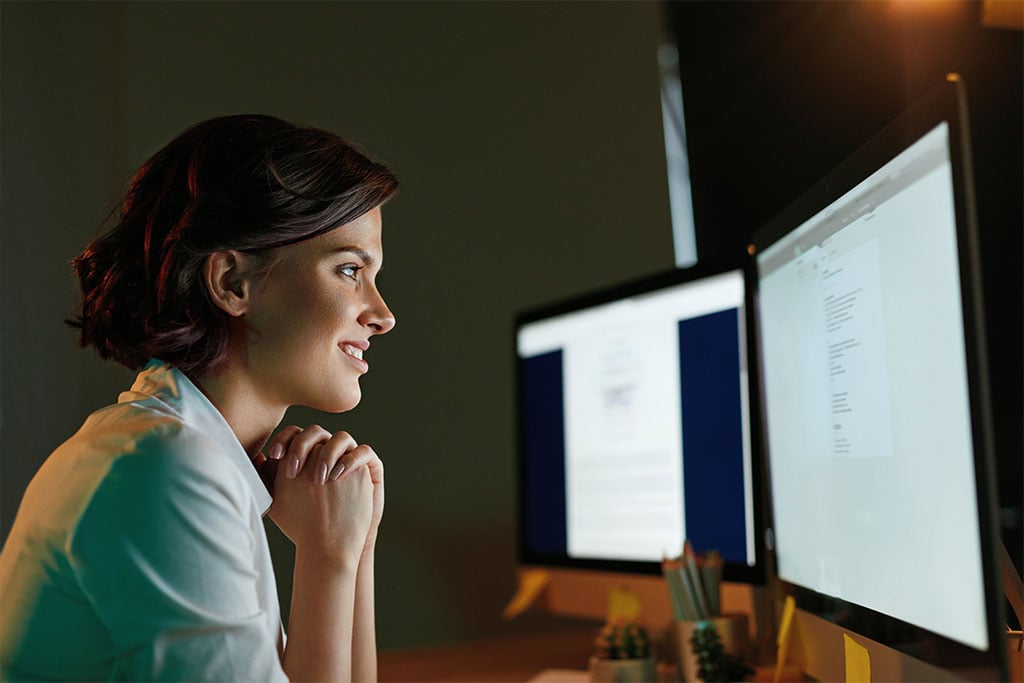 Career Sites are all about first impressions. If you can strike the right tone with your career site, you could be cherry-picking the best candidates out there... or you could end up with network traffic quieter than a crypt. If you want to avoid the latter option, then check out these tips below.
Ensure the Page is Mobile - When looking for a job 75% of job seekers apply via their mobile according to job board Reed. Having a mobile responsive career site that allows for mobile applications is key to leaving a lasting first impression and capturing more applications.


Don't Overload the Job with Acronyms – Obviously, you want to sell the job as much as you can in the advert...but try to avoid jargon on your career site. Including job titles such as Marketing Ninja or Chief Inspiration Officer can adversely effect the websites overall SEO. Also try to minimise the use of sector-specific terminology in your adverts, for lower skilled roles this may significantly reduce application rates.


Keep the Navigation Simple – Now you've done the hard part in making your visitors fall in love with your brand, they want to apply. The key to more applications is simplicity. Many job applications offer no end of digital hoops to jump through before they can send off their application. In fact, in a survey compiled by the Partnership on Employment and Accessible Technology, 37% of survey respondents experienced difficulties with accessibility. If you're looking to scare away applicants, convoluted navigation is a tried and tested way to go about it. Jobvite also estimates that the average applicant spends between 49.2 and 76.7 seconds, which should be a good benchmark to aim for.


Talk About Career Progression – The job market is a difficult balancing act. You want people to stick with the company for years to come. Convincing candidates it's a job for life is key to quality applications. On your career page, you need to outline where an applicant could go from here, the benefits they could reap, the responsibilities they could take on, and the promotions they could expect. A good Career Site outlines an applicant's present job. A great one outlines their future career, like a job-oracle.


Make it Interactive - A career site needs to be more than a stream of text. A great career site gives visitors a window into the company. By sharing imagery and employer brand videos from the workplace candidates can see first-hand the business culture and start to visualise themselves working at the company. Or even a virtual tour around the building, so that if the applicant decides your company is the one for them, then they can step into the workplace with an air of familiarity.


Use Your Employees to Raise the Numbers –Your employees are your greatest selling point. They will have gone through the process and reaped the benefits... so you need them at the front of the advertising line with testimonials, assure enthusiastic applicants that they can expect a prosperous future with the company that won't such them dry like some enthusiasm leech.


Get Google Indexed - Heard of the new Google for Jobs platform? Google recently released a new API for job posting URLS' which allow businesses to directly notify Google when job advert pages are created. Google are then able to conduct a fresh crawl of your website updating and alerting the world-wide-web that you're recruiting. To benefit from increased Google traffic you simply need to apply some code to your website... Don't worry if you're not a tech wiz, it will only take your IT team a couple of minutes to set up. Here's how to get your vacancies Google indexed.
So, there you have it. Career sites can be a maker or breaker of good candidates. But if you cultivate a site that demonstrates interactivity and employee engagement at the heart of its culture, then you should will have no problem reining in the best of the best. And these tips are the tried and tested ways of going about it... unless you have an online hypnotist on the payroll, in which case...
---
Want to upgrade your career page?
Take a look at Talentvine's career site features here!