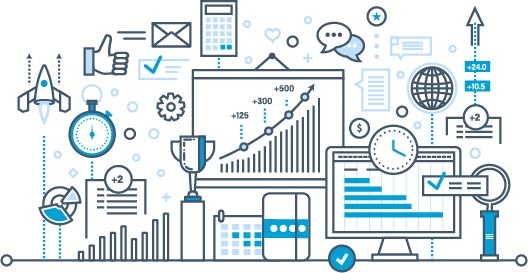 Not sure which job boards to use to get the most "bang for your buck"? Looking for a cheaper alternative to recruitment agencies? If the answer to either of those questions was "yes", you're in the right place.
In today's article we've compiled the 6 most popular paid job boards amongst both recruiters and candidates to help you hire talent faster, for less.

One of the UK's first employment-based websites, CV Library is also one of the country's largest job boards, holding 12 million CVs. In February 2018, a study by Tribes Research Ltd revealed that CV Library was voted as the UK's number 1 job board by recruiters, regarding the number of applicants gathered, the most applicants moved to the interview stage, the best return on investment and the best customer service. The official website also offers a Careers Advice section with a series of blogs and videos that advise candidates on how to increase their appeal to employers.

Total Jobs enjoys a well-earned reputation as one of the UK's leading job boards, bringing in 6 million job seekers every month. The site puts company brand at the forefront of the attraction process. Due to the impact provided by Total Jobs, employers are 32% more likely to hire a candidate and 46% more likely to shortlist a candidate for interview. As final proof of the notability brought about by the site, vacancies receive 46% more applications.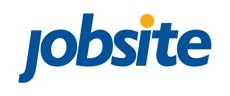 Often ranked among the best UK Job Boards, Jobsite has made an impressive mark on the job board industry since its inception in 1995. The site has added many awards to its name, including Recruitment Website of the Decade, Best Generalist Job Board, and Best Employment Advice Website. It also functions as part of the StepStone Group, a group of leading job boards operating on a global scale in 20 different countries.
Did you know that Total Jobs and Jobsite have partnered together?
On May the 1'st 2018 Global job board giants Stepstone Group announced that their two leading UK job boards were to partner. Total Jobs and Jobsite continue to operate as two separate sites however customers can now benefit from exposure on both advertising platforms with the purchase of an advertising credit on either platform.
Nick Gold, COO at Stepstone UK, commented, "StepStone has a unique position in the UK job market. Operating a portfolio of eleven brands gives us exceptional breadth and depth across multiple sectors and locations. Our portfolio is powered by best-in-class technology, expert candidate attraction and excellent sales and customer service capability, which combined, enables our clients to easily hire the talent they need to thrive."Last year, we began experimenting with how our brands can partner together to drive outstanding candidate delivery and market leading performance for customers, with great success.
"We are excited to announce a new and exciting partnership between Total Jobs and Jobsite, our two leading generalist job boards. Launching on 1st May, our new proposition sees us offering recruiters job listings across both sites as well as access to the UK's largest database of unique CVs. "Today's announcement cements our position as the best source of talent in the UK and we're confident this partnership will provide tremendous results for our customers – growing the quantity and relevancy of candidates for all roles."

Monster was one of the first job boards, and thanks to the 1999 Super Bowl Commercial "When I Grow Up" one of the most influential. In addition to their job board, Monster also offers a wide range of resources to recruiters to further assist them in enrichening the candidate hunt; how to word job adverts, how to manage a recruitment budget and how to get candidates through to the screening process.

Reed is one of the UK's most widespread job boards, boasting over 200,000 job vacancies with over 10,000 added every 24 hours. Businesses big and small use Reed with a client list boasting the likes of HSBO, Lidl, and Network Rail. Reed also contains a subsection for recruiters offering advice on creating a fulfilling and engaging recruitment process, from outline the job advert to conducting the interview.
---
---
Job boards are a great way to increase exposure and attract quality applications however individually posting vacancies to each job board does have its drawbacks.
1) It's time consuming. When posting to individual boards you'll need to upload your vacancy details several times which can be tedious, but that's not the most time consuming part...The biggest inconvenience comes when logging in and out of separate job board accounts to managed applications.
2) It can be expensive. Maximising exposure isn't cheap and posting to each job board individually can also be expensive! Using a combination of job boards can cost several hundred pounds.
Guarantee maximum exposure and save time on candidate management.
Talentvine's pay-as-you-go service allows you to post your vacancy to several major job boards and manage candidates centrally from as little as just £199. Find out why Talentvine's essential package is being used by thousands of UK businesses.