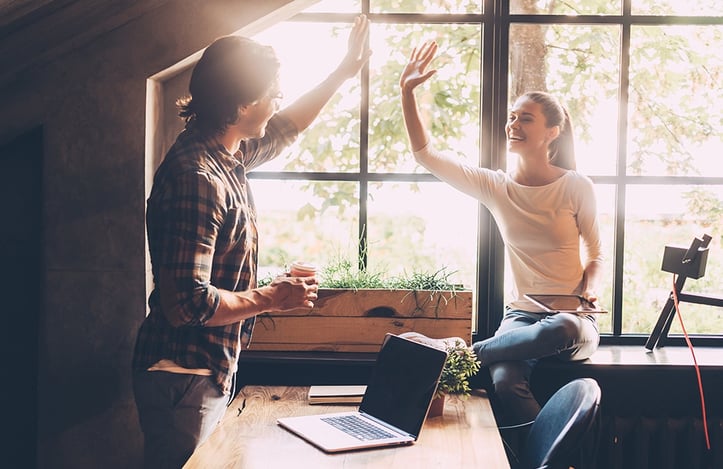 Ideal incentives, what your employees really want!
What do your employees really want? If they had ideal incentives and work benefits, would that drive them to work that little bit harder?
Perks and benefits are a major deal breaker to employees. Believe it or not they play a major part when it comes to employee engagement, productivity and retention. Perks and benefits could be the difference between an employee simply acting out their job description or going that extra mile and bringing their A-game to work.
Agency Central reported that 84% of businesses say that offering staff perks help with retention. And Reboot's survey revealed that 25% of employees would choose a company based on available perks.
Here's our top 5 incentives to guaranteeing your employees see your company as the place to work.
Flexible Working Hours:
It can be hard to prioritize all those spontaneous elements in your work and personal lives. Rather than a set series of hours, staff will benefit from having interchangeable hours, guaranteeing that employees can manage their lives while ensuring that employers get the best out of them. In fact, Lancaster University's Work Foundation predicted that by 2020, flexible working will be the main way of working for 70% of employees.
Training/Development Opportunities:
People are always looking for opportunities to climb that career ladder. Very few employees are reluctant to just stop halfway up there. Many people will want to progress, especially millennial's fresh out of education looking for chances to make waves. This can be done by sending them on training courses related to their jobs.
Increased Holiday Allowances:
Sometimes, if employees feel like they're chained to their desks with no escape, there's always the risk of them burning out. Giving them a bit more time to go on holiday and recharge their batteries will allow them to return to work refreshed and rejuvenated. A few companies out there are now offering unlimited holidays!
Greater Responsibility:
Some employees value the opportunity to prove themselves based on what they're paid to do. But some may have a few handy skills that would be useful in other areas of the company that would give employees a chance to shine in unexpected areas of expertise.
Financial Travel Support:
Some employees rely heavily on public transport for their commute to work especially for inner city roles, this can put quite a strain on employee's wallet's. Offering subsidised fares is a great way to attract top talent to your job.
These are but five of the many benefits companies can offer to staff. Of course, the benefits vary from company to company. Some businesses may not be in a position to offer some of the incentives listed above on account of their size. 95.5% of UK-based private sector businesses have 9 employees or less, requiring managers to be more creative in what they can offer.
Perks are an investment, but it's a safe investment, one that will certainly pay off and not only allow managers to attract employees, but retain them too.
Are you looking to advertise a new vacancy? Take a look at these free job advert tips to maximise response levels!