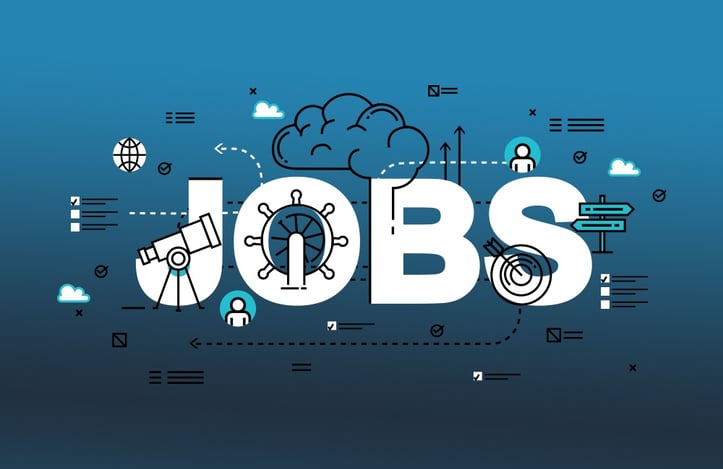 Since the rise of the internet job boards have grown in size and popularity, overtaking traditional methods such as recruitment agencies and newspaper adverts as the most powerful recruitment tool available to attracting top talent.
The amount of hiring managers and candidates using job boards is rising every year! If you're unsure of job boards, or you've never used them, here's why you might want to start taking them seriously.
What is a job board?
If you don't know what a job board is where have you been?! let me explain. A job board is an employment website built to advertise job vacancies and allow applications from job seekers.
The rise of the job boards began way back in 1994 with Monster and NetStart Inc (later renamed Career Builder) being the first to enter the market, to this day they both remain two of the largest job boards in the UK. Fast forward to the to the present day and there are 100's of job boards in the UK alone.
Do job boards work?
In simple terms, yes! But why?
Candidate Haven: Job boards are forever growing in popularity and with the rise of the millennial workforce and their love for technology this looks unlikely to slow down. Modern candidates rarely step outside to visit their nearest recruitment agency or to buy the local newspaper anymore. Well why would you when you can easily search and apply for the latest vacancies from your arm chair via a mobile, tablet or desktop?
Easy to use: Job boards have been designed to be easy to use for both candidate and hiring manager. You can write your job advert, upload to the website and watch the applicants roll in.
Cost effective: Prices for job boards can vary from free to a couple of hundred pounds per advertising campaign. This makes job boards relatively well priced in comparison to agency fee's and press advertising. However, to gain maximum exposure we would always advise that you advertise on more than one job board. This enables you to analyse which job boards are most successful for your industry.
For those harder to fill job roles, e.g executive roles or those that are affected by the skills shortage we'd advise you to explore sponsored job board advertising.
Here's just a few statistics from some of the major UK job boards.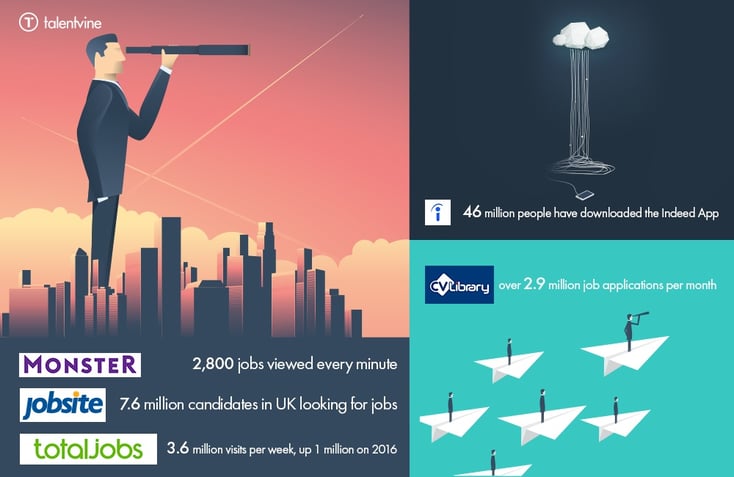 (source: Direct from job boards)
Talentvine's job board posting tool
At Talentvine we enable our clients to post to multiple job boards (including Total Jobs, CV Library, Monster, Jobsite, Indeed). to gain maximum advert exposure from as little as £249!
We also provide you with a free applicant tracking system to manage all your applications in one place, send automated emails, set pre-screening questions, analyse advert performance and much more. Learn more about Talentvine's job board posting solution today.