2018 marked another year of great change, disruption and entertainment for us Brits. We survived the greatest chicken drought of the century, witnessed our prime minister 'dad dance' on national television and of course who could forget the headache of GDPR and the painful political meltdown of Brexit. But it wasn't all bad...The number of global democracies reached an all-time high as did the number of people in education, child labour is in decline and who could forget the glorious summer that we shared.
From Elon Musk's groundbreaking SpaceX mission to the drone that brought Gatwick Airport to a standstill, technology for better or worse was once again thrust into the limelight and dominated headlines. Tech continues to advance at an experiential rate with automation and AI becoming increasingly ingrained in our personal and professional lives, don't believe me? Just ask Alexa, Echo or Cortana!
Tech giants Facebook and Instagram are now using deep learning and AI to draw value from status updates, fight cyber-crime and delete offensive comments and Netflix are using big data to predict which series or film you and I are most likely to enjoy.
With AI and automation already seeping into many sectors could recruitment, the most people-centric industry known to man soon be dominated by robots dressed as humans?!...We think not.
Tech is a human enhancer and embracing technology with open arms can help HR teams and recruiters to automate time-consuming admin tasks and improve advertising performance whilst better managing and serving candidates on a day-to-day basis.
In this article, we look back at what we've learnt from 2018 and what's in store for 2019 including the latest tech advancements giving our prediction on the tools that HR and recruitment leaders can harness to improve recruitment efficiency and performance.
---
2018 was a tough year for recruiters with high employment, Brexit uncertainty and rising migration levels all contributing to a reduced number of active job seekers.
According to Indeed, there are now a total of 845,000 vacant positions across the UK. To put that number into perspective that's more than the entire population of Iceland, Barbados & Samoa combined. Or in context, enough people to staff Google 10 times over!
The latest stats released by the Office of National Statistics (below) confirmed that it's a candidate lead market and barring a catastrophic Brexit there doesn't appear to be any forthcoming respite.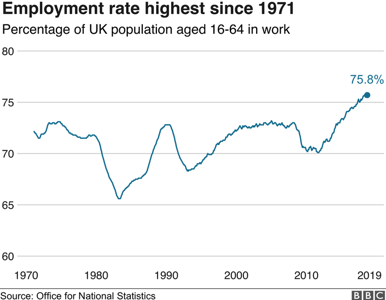 The report showed that employment is at its highest rate since the year that the threepence was discontinued some 48 years ago!
The number of job vacancies however continues to rise with 10,000 new vacancies being created taking vacant positions to an all time high of 853,000.
As the battle for talent hots up more companies are investing in retention with average earnings increasing by 3.3%.

Is Tech the answer to your recruitment woes?
In 2019 we're only ever a Google search away from finding an App or online solution capable of removing a frustration, improving a process or saving money. According to research from Grant Thornton's Growth Report technology ranks as the greatest business accelerator and also the top priority in terms of investment from business leaders.
Would you benefit from the implementation of HR tech into the business? A recent survey conducted by Kronos at the Annual CIPD conference found that the majority of HR leaders would like to see more tech integrated into their business with more than half wanting to increase the amount of automation in their current HR processes.
Dice's Recruitment Automation Report also found that those at the coal face of recruitment would benefit from the implementation of recruitment technology. A whopping 77% of recruiters said that their approach to hiring will need to evolve as AI and ML tools become more prevalent.
The ability to save time appears to be the motivator for change with 60% of recruiters admitting to losing between 5-20 hours of their working week to manual tasks that with the right technology, could be automated.
It's clear that there are mounting expectations from all corners of our businesses on current and future technologies. With process improvement, time saving and candidate attraction high up on most HR agenda's are you considering using tech to remove barriers?
Recruitment Advertising
Job Boards, dead or alive?
As the internet propelled into the mainstream through the 1990's so did the number of employment websites promising to connect employers and job seekers in perfect harmony.
And for many years they did just that with job boards being at the heart of most organisations hiring strategy.
However, things haven't been so rosy over the last few years. With shortfalls in available talent, many companies have witnessed inconsistent results from advertising channels that once-upon-a-time were, well...'bankers'.
Have you witnessed a reduced level of applications from job boards? In 2018 one of the key changes in the job board market was orchestrated by leading global employment website, Indeed. Early on in the year, Indeed made a bold statement by removing the ability for other job boards to post onto their website.
Indeed found that other job boards such as Total Jobs, Jobsite and co (as the originating source) were being credited for applications that were, in fact, being made by Indeed's audience.
Fully aware of where they sit in the food chain Indeed made a conscious decision to disrupt the recruitment advertising market. So, how did these changes impact candidate attraction?
Job Board Performance 2018

From analysing our data of 386,329 applications we found that a staggering 59% of all applications came from Indeed.
1st Indeed (excluding sponsored), 59%
2nd Total Jobs, 17.84%
3rd CV Library, 11.6%
4th Jobsite, 3.82%
5th - Reed, 2.11%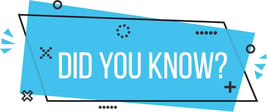 Did you know that Total Jobs & Jobsite partnered in 2018 under the Stepstone Group banner? This means that an advertisement placed on Total Jobs will also appear on Jobsite and vise versa at no additional cost.

Is Indeed the answer?...Quality vs Quantity
With Indeed running out clear winners in the popularity contest it's no surprise that many companies have removed paid sources such as Reed from their recruitment advertising armoury for 2019.
However, quantity doesn't always equate to quality. We delved deeper into our own data and found that the number of interviews booked were much higher from job boards Total Jobs and Jobsite. And in fact, relying too heavily on Indeed's 'free' platform could (depending on how regularly you advertise) be costing you a fortune. Time is money and wading through countless unqualified candidates can be an expensive task.
Of course, results will differ between industries which emphasises the importance of having accurate, easy to interpret recruitment analytics. To get the best results from job boards (and any advertising source for that matter) it's critical to have an agile recruitment platform in place to quickly and accurately report on recruitment activity and make data-driven advertising decisions.
Indeed may be the golden goose in terms of applications however it's important to note that Indeed may not be free forever. There's a number of reviews floating around the internet suggesting that employers are being forcibly upgraded from free to paid advertising.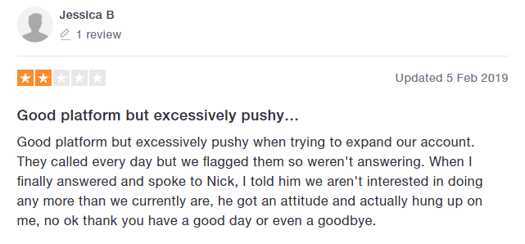 According to Indeed, a new vacancy is listed on their website every 8.2 seconds. With thousands of jobs being listed daily, it's near impossible to rank organically high throughout the entirety of your campaign (unless you're advertising for a Hippotherapist or Meteoroligist!).
Unfortunately, we're still some way away from telekinesis and it's impossible to predict when the perfect candidate will start their job search. Indeed Sponsored, however, COULD help you appear in the right place at the right time and attract higher calibre candidates.
To start a sponsored campaign you will need to assign a set amount of budget to your vacancy. Your role will then be rotated alongside other sponsored roles with the same job title at the very top of each page as shown below. The ability to feature consistently high in a job seekers search results will result in more advert clicks and should subsequently translate into applications.
With Indeed likely to phase out their free posting element it's a perfect time to get ahead of the game and see how sponsored fares in comparison to your other advertising sources.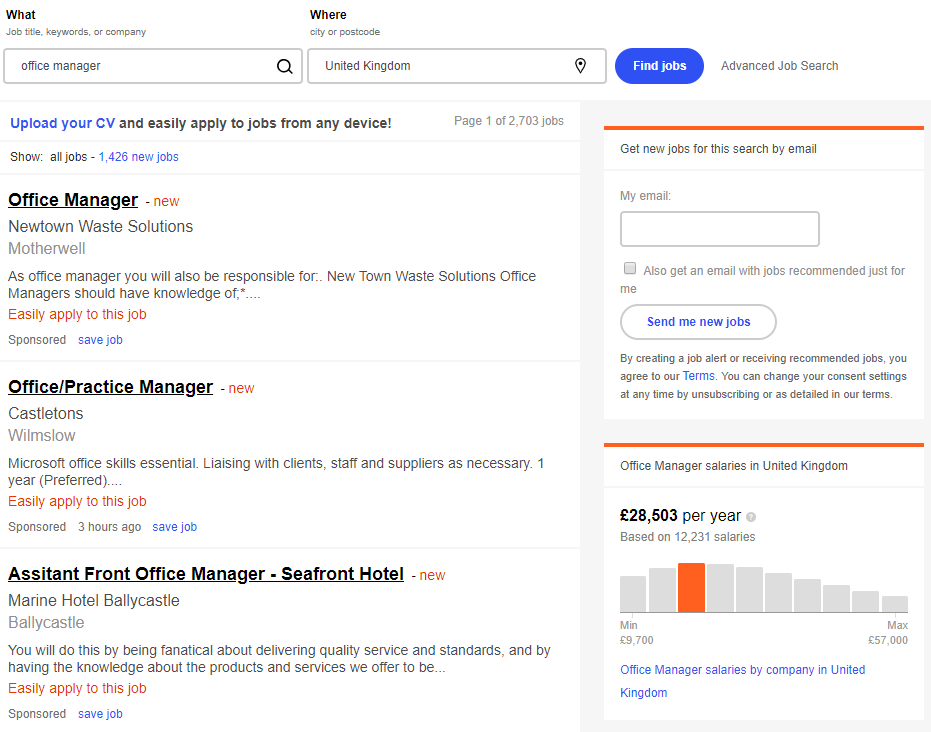 The Future, Starting today: AI Assisted pay-for-performance recruitment
Recruitment analytics telling you to ditch job boards? Indeed Sponsored too expensive? If so the pay-for-performance aka pay-per-click recruitment advertising model could be the perfect solution for you.
Used by household names such as Next, Argos, Morrisons, Sodexo & FedEx pay-for-performance recruitment is one of the hottest tech trends in the recruitment advertising space.
In contrast to online recruitment providers who multi-post vacancies to duration based job boards PPC recruitment providers such as Appcast, Perengo & Recruitics work by posting vacancies to job board aggregators (such as Indeed), social media channels and search engines.
This method allows employers to specifically target active candidates across a multitude of platforms whilst only ever paying for genuine job advert interactions.
Due to the pricing model, this method has been particularly popular amongst organisations that find themselves recruiting for highly skilled/hard to fill vacancies where there's a void of active candidates.
If you're looking for a new way to reach audiences outside of standard duration based job board advertising then this could be the perfect tech solution for you.


Attract Passive Candidates via Social Media Technology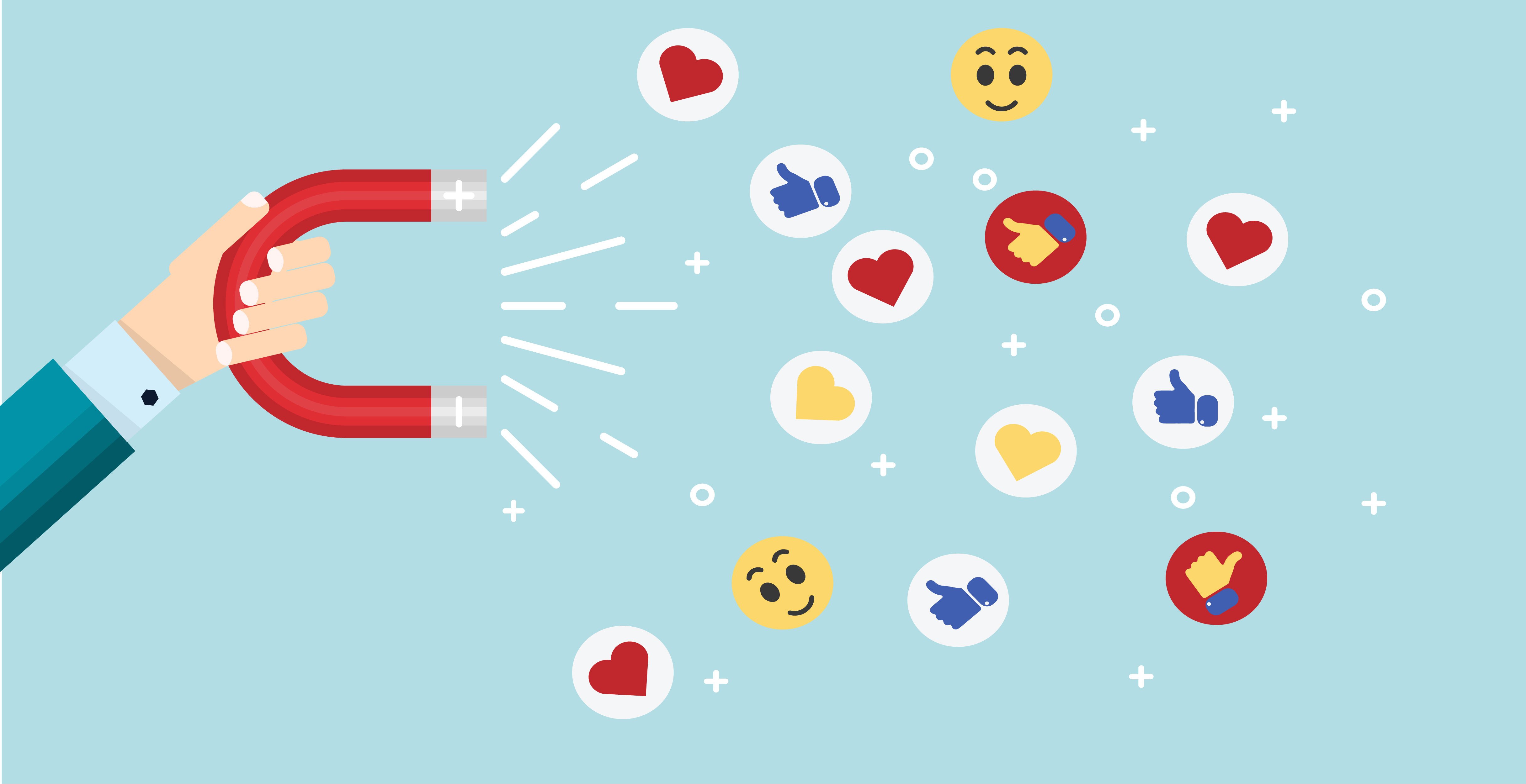 Social media continues to be at the heart of our digital world with over 2 billion accounts being created in the last ten years alone. There's no sign of decline either with recent forecasts estimating that the total number of social media users will grow to 2.9bn by 2020. (Black Isle Group)
With social media channels offering unrivalled reach it's no surprise that businesses are investing heavily in social media advertising. It's reported that over $1bn per quarter is being pumped into Facebook advertising by businesses looking to increase exposure and engage with Zuckerberg's 1.2bn active users.
And of course these platforms aren't just for marketers, social media has become central to many HR departments recruitment marketing strategies.
There's no doubting that recruitment marketing can deliver great results whilst improving employer brand and candidate experience along the way. However, for businesses who don't have the luxury of huge recruitment budgets it can be difficult to justify spend. Recruitment marketing can often be a lengthy process and difficult to attribute ROI.
If you're looking for a cost-effective, tech tool to reach new audiences without constantly pumping cash into Facebook and co then this tech tool could be for you.
Already being used by the likes of Domino's & Costa Coffee to engage with their audiences handle social.media have now integrated with our Talentvine's Talent Acquisition Platform to help hiring teams to increase brand exposure and consistently distribute employer branding material and vacancies to local target audiences.
Features
| | |
| --- | --- |
| Manage all major social networks such as Facebook, Instagram, Twitter and Pinterest from one unified dashboard. | Engage with relevant people on social media with precision targeting. Set campaigns to engage with people based on location and keywords from their posts and bios. |
| | |
| --- | --- |
| Post directly to Instagram and Instagram stories from a desktop without the need of an app. | Mass message fans and followers directly to their inbox with new job openings or new content releases. |
Candidate Management
Chatbots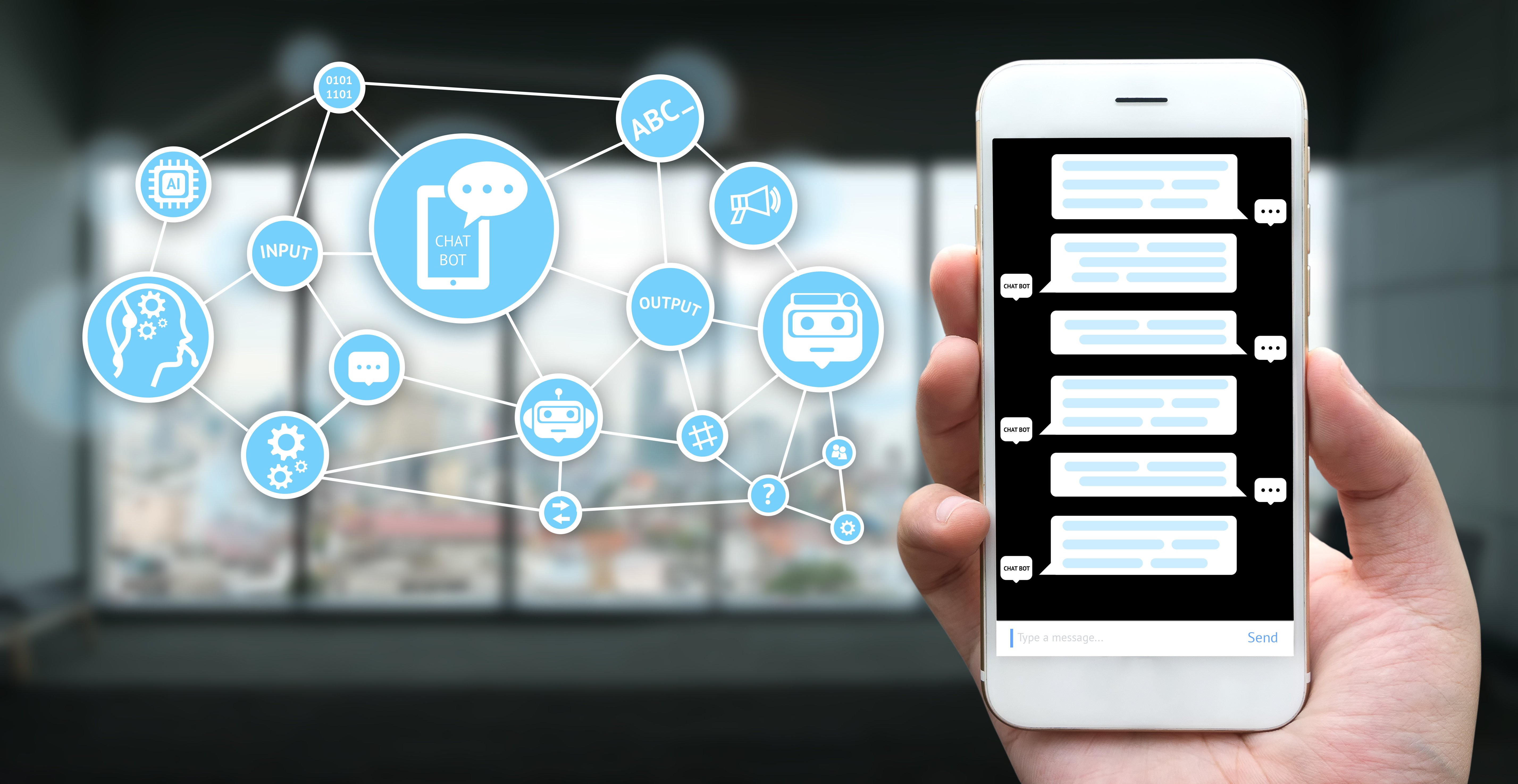 From booking a flight through KLM to ordering a takeaway with Pizza Hut chatbots have become increasingly popular in the last few years with many organisations using 'robots' to improve customer service and boost sales.
Chatbots ability to capture, answer and delegate queries in business downtime has helped thousands of brands to stay connected with customers 24/7.

Chatbot Stats
Gartner identified customer service as one of the most important use cases: By 2020, chatbots should take over 85% of customer service interactions.

Source:

Top 10 Strategic Predictions for 2017 and beyond
38% of people say they have used online chat in the prior year.

Source:

Convince and Convert
64% believe the top benefit is the ability to get 24-hour service

Source:

ideal
What is a recruitment chatbot and how could a bot help me?
One of the biggest tasks for recruiters is identifying talent from the crowd. Regularly wading through thousands of applications takes considerable time, time that could be better spent on compelling recruitment campaigns.
In 2018 Dice ran a survey amongst 450 recruiters asking participants which core recruitment activities they would like to see automated. Unsurprisingly candidate screening featured high upon the recruiters wish-list marginal piped to the top spot by the major bugbear that is background and reference checks.
A recruitment chatbot is ultimately a 24/7 assistant capable of alleviating time consuming, laborious screening.
A chatbot typically lives inside the career page of a companies website and is capable of imitating a conversation with page visitors asking questions around experience and skills to determine their suitability to current vacancies.
3 Bot Benefits
Scheduling Interviews

The best chatbots act like virtual PA's. The most advanced bots are able to check recruiters diaries and schedule interviews with both parties.

Answer questions and improve career site performance

The most talented individuals meticulously research a brand before applying for a vacancy.

A recruitment chat bot will initiate a conversation with career site visitors helping to answer any questions they may have and convert more visitors into applications.

Improve candidate experience

Instant communication in business dead time can help improve candidate experience and help anyone who may be stuck at a certain stage.

Interested in chatbot technology? We've recently integrated our recruitment platform with a leading chatbot used by the likes of Heineken, Ikea, IBS Group, McDonalds, Aldi.
Used in 15 countries with the ability to speak 103 languages the bot boasts a 99.3% candidate satisfaction rating. Find out how the bot has been helping businesses like yours recruit up to 33% faster and reduce costs by as much as 50%.
The ATS vs the Talent Acquisition Platform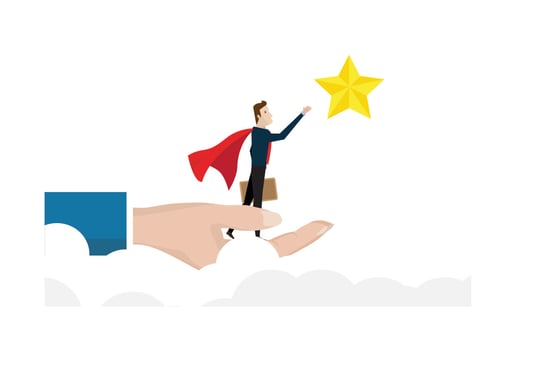 Applicant Tracking Systems and their big brother the Talent Acquisition Platform are now essential to the recruitment process with 75% of multinationals & 60% of medium-sized companies using a recruitment platform to centralise their recruitment activity.
What's the difference between an Applicant Tracking System and a Talent Acquisition Platform?
| | |
| --- | --- |
| Applicant Tracking System | Talent Acquisition Platform |
✔️ Post Vacancies

✔️ Import CV's

✔️ Parse CV's

✔️ Track Candidates

✔️ Basic Reporting

✔️ Applicant Tracking: Post Vacancies, Import CV's, Parse CV's, Track Candidates

✔️Fully Customisable Workflows

✔️ Integrates with existing & future systems & technologies

✔️ Advanced Reporting
Having the right recruitment technology in place is critical to optimising the recruitment process and improving key hiring metrics. According to software comparison site Capterra 94% of recruiters and hiring professionals say that their ATS or recruiting software has positively impacted their hiring process.
Unfortunately, the feeling isn't mutual. Candidates feel let down and underwhelmed by their current recruitment experiences.

Candidate Experience Still Remains Poor
80% of candidates describe their online job search and application stressful with a further 60% unable to complete online applications due to encountering tech hurdles

(Jibe).

58% of people who have negative impressions of a hiring organisation would not apply again in the future

(IBM, The Far-Reaching Impact of Candidate Experience, 2017).

Only 64% of candidates say that they receive confirmation of their application from employers

(Reed)

.
To be successful in 2019 and beyond HR and recruitment teams must focus on the applicant journey and use candidate-centric technologies to deliver great experiences.
Although time consuming revisiting and reviewing the candidate journey can significantly reduce workflow drop off rates, encourage repeat applications and protect your employer brand.
Key features to look for from an ATS / TAP vendor
Automated Candidate Communication- Communication is key to delivering a great candidate journey and the best platforms allow you to set up automated, customisable communications with candidates at each key stage of the recruitment process.
Automate time-consuming admin tasks - Laborious and time-consuming tasks have long been an issue for recruiters however a good platform should be able to save you and your team hours of time. From single ad uploads to multi-posting vacancies to easily extracting key information from your recruitment reports.
Workflow adaptability - The process that works for one company may not work for another. The ability to create customisable workflows allow recruitment teams to test, measure and find the best recruitment process for their business.
Integrations - The best vendors are always looking for new exciting ways to provide more value to their users. Systems that have been built with an open API are often the most durable recruitment solutions allowing businesses to integrate with advertising channels of your choice, HR platforms and up and coming technologies.
Here's how Dean & Joanne used their recruitment platform to improve their in-house recruitment process.
Conclusion
Technology and subsequent digitisation have both dramatically changed the consumer market and our workplaces over the last decade with the likes of Kodak, Blockbuster & Toys R Us all paying the price for their inability to adapt.
But it's not just an organisations business model that makes or breaks a business. Success comes from within and failure to adapt infrastructure and processes to be digitally friendly can cost the company significantly, particularly in the case of recruitment.
Recruitment process inefficiencies that limit attraction and recruitment can cost significant time, money and stagnate business growth.
In an ever-changing candidate market, it's never been more important to have a fluid recruitment strategy & the adaptable tech in place that will allow you to evolve and integrate with up and coming advertising channels.
---
---
Looking to upgrade your Recruitment Platform?
Talentvine's Enterprise Talent Acquisition Platform has been built with an open architecture which allows us to integrate with tomorrows digital solutions and our clients to harmonise with their existing systems such as their HRIS.
From the platform users can utilise job boards, PPC campaigns, social media, search engines to attract candidates, streamline processes, automate time consuming tasks and get critical oversight of recruitment analytics.