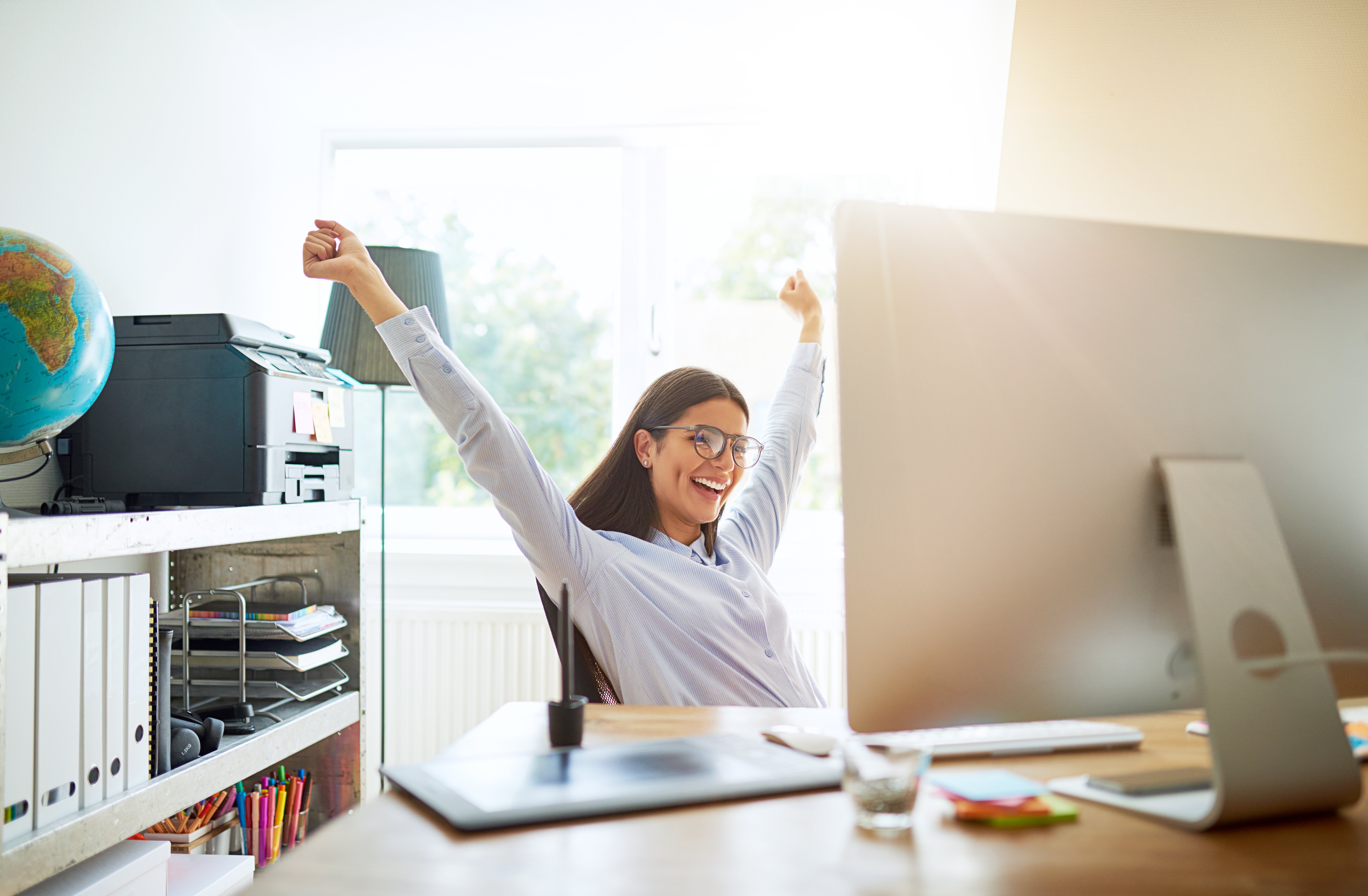 Just a few years ago recruitment technology was perceived by many as a luxury item for cash rich companies with huge hiring teams. Employed almost exclusively by the largest organisations with the deepest pockets SME friendly Applicant Tracking Systems were few and far between.
Fast forward to the present day there are now several intuitive, affordable ATS solutions capable of helping small hiring teams to improve efficiency and performance without breaking the bank.
With 60% of medium-sized companies now using an ATS are you too considering implementing an ATS into your business? Here are five ways in which you can benefit from having your own recruitment platform.
1.

Connecting the Dots: Process & People
When hiring it's not uncommon to have multiple people involved in the recruitment process. Candidate information is often passed back and forth between HR, the hiring manager(s) and senior leadership.
This collaborate approach to hiring is a great way of identifying the perfect candidate both professionally and culturally. However, this method does come with it's own set of challenges.
With hiring managers and senior leadership often preoccupied with running their department/business reviewing candidates can drop down the priority list and in some cases be completely forgotten or lost within our cluttered email inbox. The best candidates aren't on the market for long and prolonged communication can result in highly qualified applicants slipping through the net.
Sending 10's of emails containing candidate information to various recruitment stakeholders simply isn't efficient nor is it great GDPR practice (we'll cover GDPR shortly).
If you have multiple stakeholders involved in your recruitment process an ATS could be the perfect fit for your organisation. Most ATS' allow for a secure, structured and collaborative approach to reviewing candidates information via a handy feature known as a Hiring Manager Portal.
From an ATS such as Talentvine Pro users can quickly and easily create a login account from which hiring managers can access candidate information. From the portal recruitment stakeholders have the ability to add notes, feedback and/or approve/decline candidates.

94% of those who used an Applicant Tracking System claim that using an ATS has improved their recruitment process. Source: In Recruiting
2. Give Candidates the Experience they Deserve
When recruiting one of the biggest frustrations for hiring managers and HR teams is the initial advertising phase. With record levels of employment once assured advertising channels have become somewhat unpredictable in nature often providing too little or too many (low quality) candidates.
For candidates however, their biggest frustration remains poor candidate experience. Poor communication continues to be a major bugbear with only 64% of applicants saying that they have received confirmation of their application according to a survey conducted by job board, Reed. Reed's research also found that 90% of candidates will assume they've not been successful with their application if they haven't been communicated to within 14 days. Could you be losing out on quality candidates due to slow engagement and poor experience?
A good candidate experience can reduce drop off rates keeping candidates engaged with your organisation, protect employer brand and encourage repeat applications.
Applicant Tracking Systems allow recruitment teams and hiring managers to bulk communicate with both suitable and unsuitable candidates saving hours of admin time whilst upholding your employer brand and delivering an engaging candidate experience.
From within an ATS users are able to digitally recreate their recruitment process creating and inserting automatic emails to be delivered to candidates upon reaching each process stage. From apply through to hire an ATS has the ability to provide a positive, consistent candidate experience and journey.
ATS providers such as Talentvine also provide an "Applicant Portal". Candidates are able to log in to review the status of their application, review your GDPR privacy policy and make any amendments to their personal information.

58% of people who have negative impressions of a hiring organisation would not apply again in the future. Source: IBM

3. No Gaps in GDPR Compliance
With poor GDPR compliance costing as much as £20 million or 4% of the organisations turnover (whichever is highest) The General Data Protection Regulations has created its fair share of headaches, particularly for HR departments who have had to revisit their process for managing, storing and processing candidate data.
With a string of recent notable breaches it's critical that businesses continue to ensure that their processes are lawful and compliant.
Although necessary, certain aspects of compliance can be particularly time consuming and laborious. Let's face it having to search and remove personal data from email inboxes and spreadsheets is far from fun (or productive).
By using a reputable ATS, recruitment project leaders are able to centrally store and securely manage all candidate data. From the system users can easily locate and remove candidate data in just a few clicks with the added ability to delete in bulk.
Applicant Tracking Systems such as Talentvine Pro also allow for users to set an expatriation date on stored data. Upon reaching the given date all data will be removed from your account without having to lift a finger ensuring compliance and aligning to the the terms set out in your companies privacy policy.

Did you know that 48% of UK adults expressed plans to activate their rights over their personal data as a result of GDPR? Source: Information Age
4. Build Talent Pools for Future Vacancies
When it's time to recruit most of us turn to job boards and supporting channels such as social media to advertise vacancies and attract applications. Advertising a vacancy generally comes at a cost and of course isn't always guaranteed to deliver a result.
Having an Applicant Tracking System in place enables businesses to capture applications centrally and build talent pools for future vacancies. The sooner you have one in place the bigger your talent pool will become!
As long as you're delivered an engaging candidate experience throughout the recruitment process even unsuccessful candidates will remain open to future employment opportunities.
Having a pool of 'warm' candidates is invaluable in the current market and remarketing to talent pools is far more cost effective than re-advertising vacancies on job boards or using recruitment agencies.
However, to do this you must state within your GDPR statement that you intend to communicate with candidates after the expiration of the role they applied for has been filled.
From Talentvine's ATS it's easy to create talent pools, boolean search for particular; skill sets, job titles or key skills and communicate with those candidates via email or SMS.

76% of hiring managers say that attracting top talent is their greatest challenge.
Source: Glassdoor

5. Improve Data Visualisation and Improve Reporting Accuracy
For the vast majority of business leaders data visibility is still lagging behind expectation. Many businesses still rely on manual, time consuming reporting methods often presented via a spreadsheet. Sound familiar?
Data visualisation is key to making meaningful, programmatic decisions and the best ATS include reporting suites capable of saving you / your team hours of time.
As mentioned previously, recruitment advertising is a huge frustration amongst recruitment teams. However, utilising an ATS such as Talentvine's which includes real-time reporting helps users to quickly and easily analyse recruitment advertising performance. Learn more about our ATS reporting features here.

Companies that have advanced analytics capabilities are 2x more likely to be in the top quartile of financial performance within their industry, 3x more likely to execute decisions as intended and 5x more likely to make decisions much faster than market peers. Source: Bain & Company
---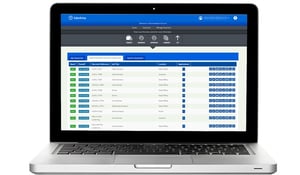 ✔️ Multi-post to your choice of job boards
✔️ Integrate with your career site
✔️ Automate candidate communication via email & SMS
✔️ Improve collaboration with hiring managers