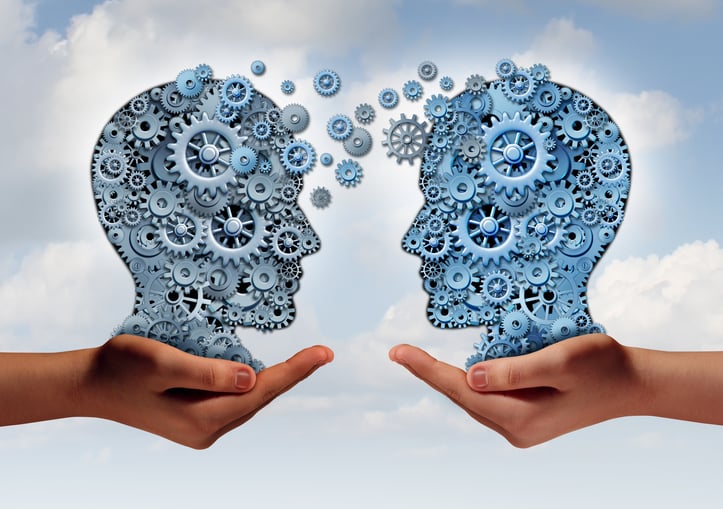 Recruitment is changing. The hyper competitive job market has created a candidate driven market place. Below we reveal our top 3 tips to successful hiring in the digital age.
Many of the traditional methods are becoming obsolete. For example, the use of recruitment agencies is dying, with 56% of HR managers looking to cut down on their use of recruitment agencies throughout 2017 according to the CIPD. The face-to-face interview has always been a make-or-break factor in the recruitment practice. But today, there's so much more to the recruitment process than a CV and an interview...And that's not necessarily a bad thing.
Tip 1 - Let the technology do the talking
The digital revolution has opened up new avenues for recruiting staff, moving away from CV's and paper applications, with a game-changing method coming in the form of an applicant-tracking system. Striking the right balance of automation and human intellect the right applicant tracking system will allow you to measure both the quality and quantity of the applicants to your company.
The next generation of workers (the Millennials) are conducting their job searches entirely online. In recent years, job board sites have grown massively in popularity and have become the preferred method for many job seekers of all ages. Unfortunately, job boards don't offer comprehensive applicant tracking systems to manage applicants.
Our user-friendly applicant tracking system enables you post out to any UK job board and manage all your applicants in one place. With a host of great features from just £55, find out what makes ours great and claim your 30 day free trial here.
Another great way to attract top talent (particularly passive candidates see tip 2) is through having your very own career site. Let's say your perfect candidate finds your website and wants to apply to your company, they see that there isn't a career site and assume you're not looking for new employees. Could it be worse? Well yes, they could come to your site, sees that the design is outdated and be put off applying altogether. Is your career site up to scratch? Speak to us about creating your very own career site today.
Tip 2 - Turn heads and attract passive candidates
Passive candidates represent an untapped potential for recruiters. They may not be seeking a job at the time, but you may find that some of them have skills best suited to your company. Research gathered by Recruitment Buzz showed that 85% of the global workforce were passive candidates. The research also revealed that 57% of UK companies recruit passive candidates, allowing employers to tap into a unique talent pool, as could you.
In earlier decades, it was nigh impossible to find passive candidates. But today, you can find this group of potential innovators via the whirlwind that is social networking e.g. Facebook and Linkedin. Talentvine have already experienced notable success in these areas.
Tip 3 - Promote positive candidate experience:
A study conducted by PH Attraction revealed that one in four British job seekers have either entirely stopped purchasing (12%) or purchased less (11.5%) from a brand because of a negative candidate experience. The effect on the bottom line was made clear with a study conducted on Virgin Media, poor candidate experience cost them 4.4 million in revenue in 2014
To avoid these scenarios the application process should be smooth and beneficial for both parties. You want to know why the applicant is the best fit for the company and the candidate wants to know why they should work for you, it's a two-way street.
By utilising 'touch points' via a good applicant tracking system you can keep candidates engaged and improve their experience. This can be easily automated via a workflow from within the ATS.
To appeal to more candidates, you need to look after your employer brand. Social media is also a great place to enhance your employer brand, see how you can do this through Facebook.
For more tips on employer branding take a look at Workvine's 6 employer brand keys.
There is an unspoken competition between UK companies for the big talent. And you must ensure that your recruiting methods are fine-tuned to attract the best candidates in a digital age.
---
Digitise your recruitment process with Talentvine
Multi-post to your choice of job boards
Automate candidate communcation
Customise application forms