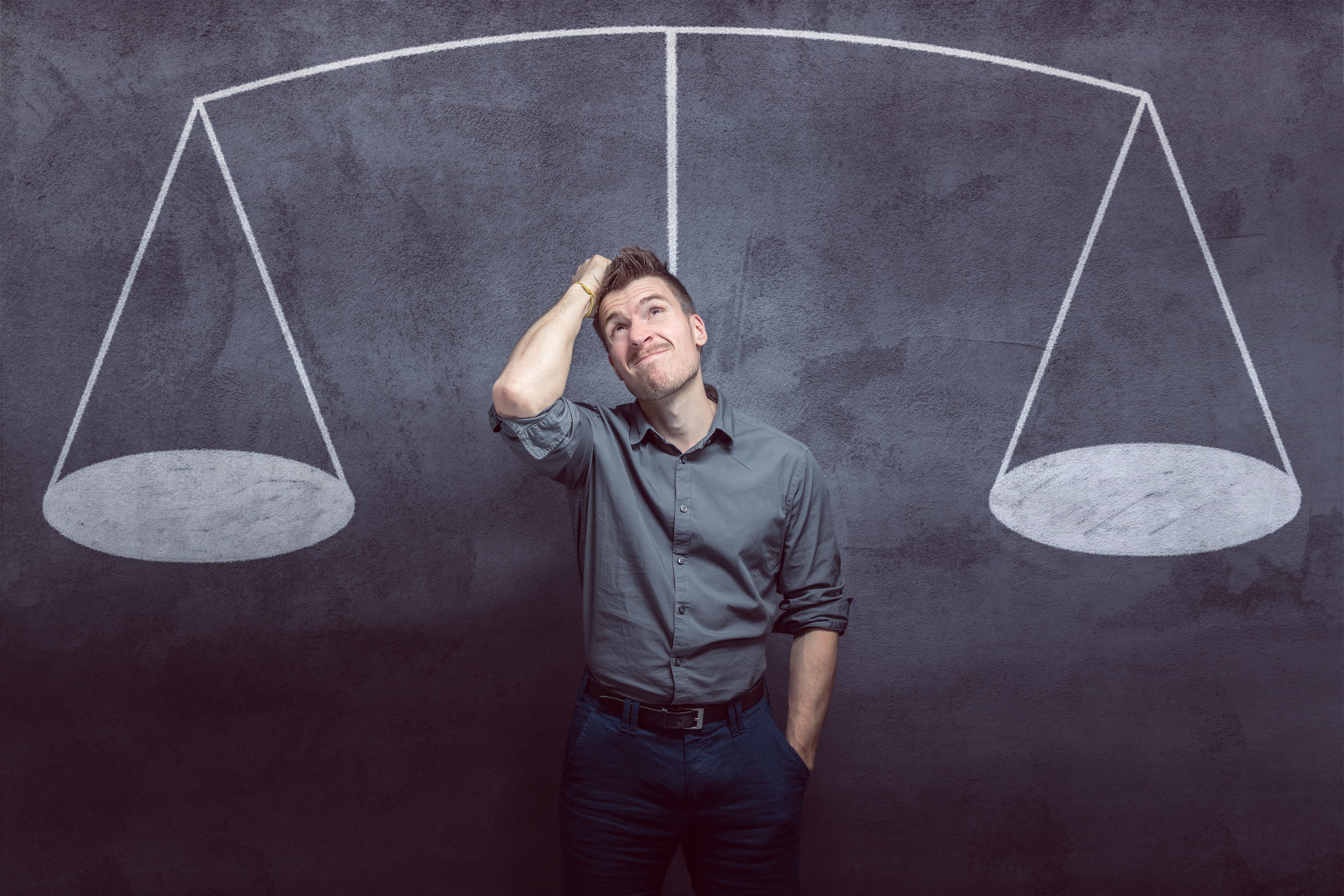 Once-upon-a-time recruitment advertising was a simple, straight forward process. A quick phone call to the local newspaper/ magazine and your advert was duly printed in the following addition.
Fast forward a decade or two and the rise of the internet and digital advertising has all but extinct offline recruitment advertising.
With online recruitment advertising still a mystery to many the easy option is to continue to use age old Recruitment Agencies to fill vacant roles.
Recruitment Agencies are capable of delivering fantastic results however they themselves use online recruitment to source candidates via job boards.
New to online recruitment? Want to save your business money when hiring? In this article we'll help you get to grips with online recruitment (job board) advertising providing details on it's strengths, weaknesses and when to use it for maximum effect.
For better or worse the internet has completely changed the world that we live in. From ordering a takeaway to advertising the sale of a car we have the power to advertise, buy and sell from the comfort of our sofa.
With a generation of people known as the Millennials growing up with this level of digital immediacy it's no wonder that job boards have grown in popularity and are widely considered the most popular way of finding and applying for jobs amongst candidates.
It's predicted that by 2020 Millennials will make up 35% of the global workforce, with a further 24% being made up of the even younger, Generation Z. With over 59% of the market being tech savvy job hunters it makes sense to have some sort of online job advertising presence.
What are Job Boards and how do they work?
Job Boards are employment websites that allow employers to upload and advertise their vacancy to an audience of local active job seekers.
Upon visiting a Job Board, job seekers are required to enter two key search parameters to shortlist relevant opportunities. The two key search terms a candidate keys is their desired job title and location.

After entering these details candidates will be provided with a list of relevant vacancies. In addition to this broad search of roles candidate can also carry out further searches on factors such as salary, industry and contract type to narrow down the search results.
Once a candidate has found an opportunity that matches their skills and expectations they simply press 'apply' fill out the necessary details, attach their details and submit.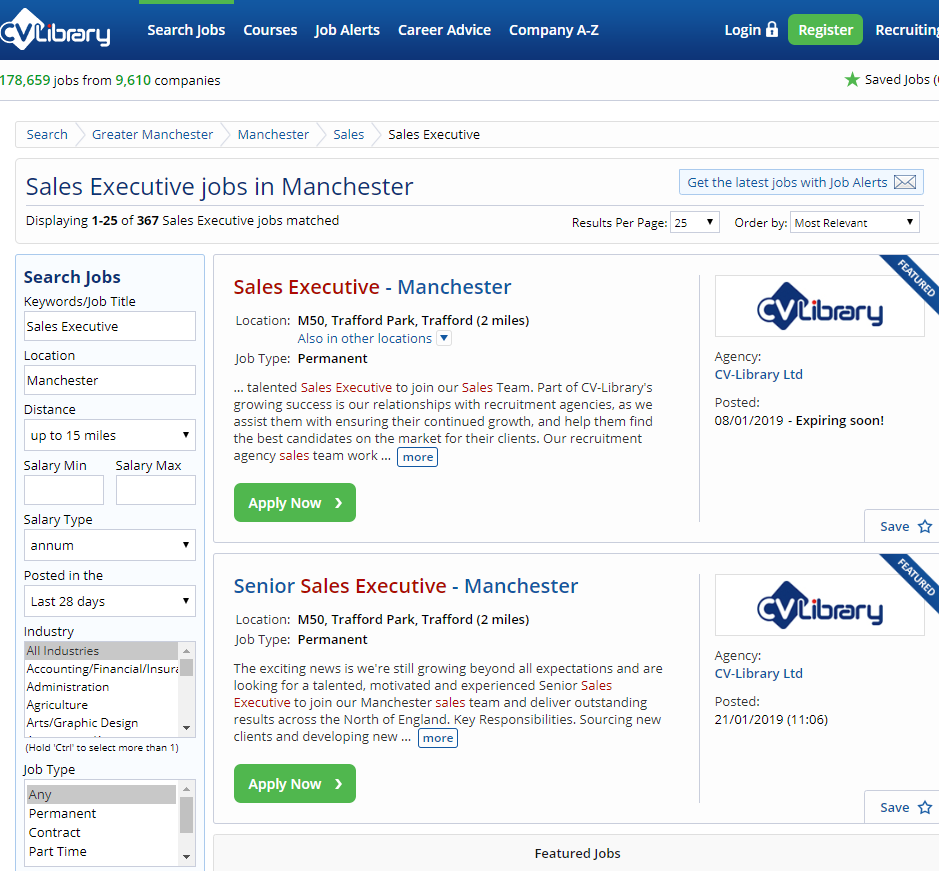 Employers who advertise via job boards are able to login online at any point to review, shortlist and manage applications.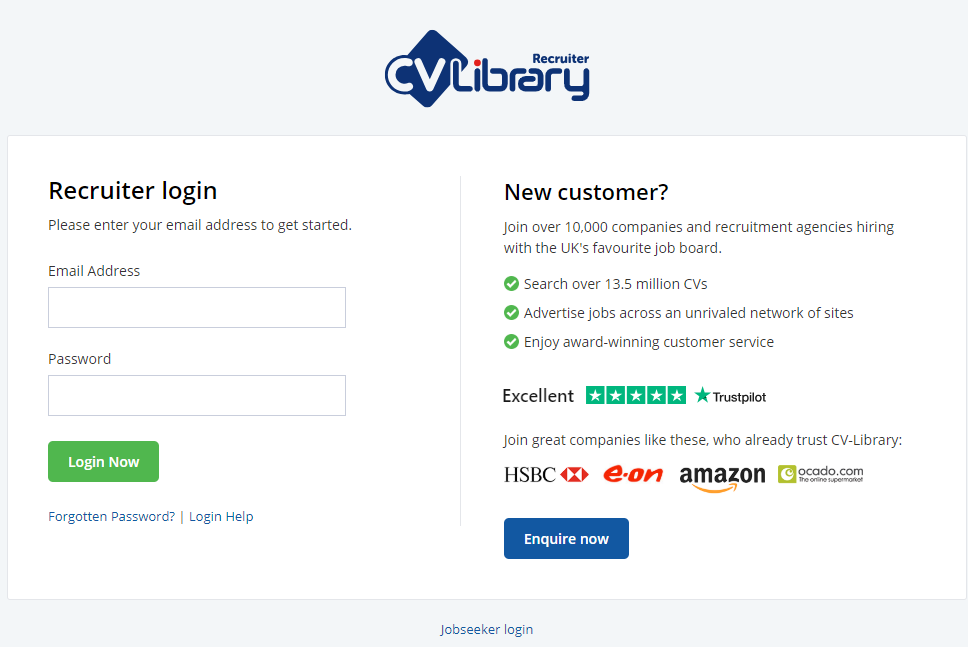 Which job boards are the most popular?
Job boards are hugely popular amongst businesses of all shapes and sizes and there are thousands of vacancies listed on job boards each day across the UK and thousands more applications made.
The most popular Job boards amongst candidates are Indeed, Total Jobs, Jobsite, CV Library, Monster and Reed.
How much do job boards cost?
Job boards range in price from free to a couple of hundred pounds per advertisement for the paid job boards.
Free / Cost Per Click

Indeed is probably the most well known job board and has long been used as a free source for generating applications. Indeed still has a free option however this might not be available forever as they're moving to a model which chargers each time a jobseekers clicks into your vacancy.

£74- £149

With 6 million visitors each month Total Jobs is one of the leading UK Job Boards.

Pricing starts at £74 for a new customer however a repeat purchase will cost you £149.

£74- £250

Jobsite have been around since 1995 as one of the longest serving job boards they have a reputation for being able to deliver great candidates winning many notable accolades over the years including Best Generalist Job Board and Best Employment Advice of the Year.

For a new customer the first advertisement on Jobsite will cost £74 with any further advertisements costing £149.

In addition to advertising they also offer a CV database service. For £250 you can actively search their own database of candidates for relevant candidates.

£75 -£149

One of the largest job boards on the market CV has had over 12 million unique applications.

Like most job boards CV Library also offer an introductory offer to new customers for just £75 with repeat orders costing £149 there after.

£89- £250

Heard of them but your not sure where from? Reed run regular TV commercials and radio advertising making them one of the most well known job boards in UK.

For first time advertisers Reed charges £89 with further advertisements costing £175.

They also have a featured advert which in addition to advertising means your role is emailed out to a further 250 relevant job seekers that are held within the Reed database of CV's.

£99 - £500

Monster was one of the first job boards on the market and has a global reach.

As a new customer you can advertise on Monster for £99 with additional adverts being charged at £130.

They also have more expensive packages which allow you to advertise for a longer duration of time and a CV screening service ( a bit like an agency service) charge at £500.
Want to learn more about the best job boards available?
How recruitment agencies use job boards to source talent.
High street Agencies and multi-location Recruitment Agencies may have candidate walk ins to populate their database with candidates however this is no longer the main source of candidates.
Recruitment Agencies use job boards such as those listed to generate applications for their clients vacancies.
Below you can see that of the 268,774 jobs live on Total Jobs a whopping 75% of those vacancies were listed by Recruitment Agencies! (as of 5/12/18)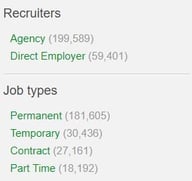 When Should I use a Recruitment Agency & when's best to use Job Boards?
When to use a Recruitment Agency:
Highly Skilled Roles - When recruiting for highly skilled roles specialist recruitment agencies although costly may be the best recruitment option. Take Directors for example. They make up a relatively small proportion of the workforce market and most successful directors aren't actively looking for a new role on job boards. A good specialist Recruitment Agency will use headhunting tactics to identify the best suited people for your role.
No time at all to recruit - If you don't have any time to advertise and manage applications then a Recruitment Agency could help to relieve the burden. The luxury of more time of course comes at a premium however there are cost effective agency alternatives on the market. A number of online recruitment providers offer a Managed Service solution. For a low fixed fee online recruiters will advertise your role on the leading job boards, screen applications against your job specification and deliver a shortlist of relevant candidates ready to interview.
When to use Job Boards:
If you're recruiting for low-mid skilled roles - The majority of UK job seekers use job boards to search for vacancies making job boards the ideal place to advertise and reach active job seekers.
If increasing brand exposure is a priority - Agencies often use job boards to advertise client vacancies however they never mention the company name. They do this to ensure other agencies do not poach their client. By using job boards directly you're able to fully brand your advertisement with your company logo, mentioning your company name and driving traffic to your website.
If reducing costs is a priority - Recruitment Agencies generally charge a percentage fee of a candidates salary. With that percentage fee ranging from 10-30% recruiting just a handful of new employees per year through an Agency can leave you thousands of pounds out of pocket. As shown above job board pricing is quite low in cost. If you're completely new to job boards then you could post your vacancy to Total Jobs, Jobsite, CV Library, Reed & Monster for just £411.
Recruiting Talent Online with Talentvine is easy!
Job Advert Optimisation

Your advert will be professionally written and optimised to attract quality candidates.

Reach Largest Audience

Your advert will be posted to the largest UK job boards and reach millions of job seekers.

Manage Applicants Centrally

Easily manage applicants throughout the recruitment process in our advanced Applicant Tracking System.

No Hiring Limits

Recruit as many employees from a single advert as you wish. You'll only ever pay 1 fee per job vacancy.